Where Nature Meets Healing
Yakuru draws its name from the mystical spirit of the forest, a fusion of yak and ibex, symbolizing the profound connection between humans and nature. Our products embody the essence of Yakuru - the spirit of the forest, as we bring the healing power of nature to you.
Born out of the unwavering belief in nature's miraculous healing properties, Yakuru is the brainchild of two passionate individuals - Mandon Bossi and Stewart Adams. Their shared vision is to make the finest quality wellness products accessible to everyone, inspired by their own firsthand experiences of its effectiveness.
At the heart of Yakuru's story lies Stewart's personal journey, having witnessed his mother's decades-long battle with MS (Multiple Sclerosis). Despite his best efforts, she sadly passed away four years ago. Driven by his deep-seated desire to do more, Stewart's research has convinced him that CBD could have prolonged his mother's life and brought her much-needed relief during her final years.
During Yakuru's development, we have achieved remarkable results by incorporating CBD as a complementary ingredient in our products. This synergistic blend of thoughtfully selected ingredients, forms what we believe to be the ultimate formula, designed to optimize our daily performance and promote rejuvenation through a restful nights of sleep.
Yakuru is more than just a brand. It's a heartfelt tribute to the power of nature and a dedication to making a difference in people's lives. Join us on this journey as we honor the spirit of the forest and bring you the finest, all-natural CBD products that bridge the gap between humans and nature, just like Yakuru, the mystical spirit of the forest.
Expertise in the field of wellness
At Yakuru, we are passionate about our expertise in the field of wellness. Fueled by knowledge and a commitment to educate our community on what truly matters, we are here to support you at every stage of your wellness journey.
Our unwavering dedication to superior quality is evident in our products, and we are proud to showcase it. Through Yakuru, we are bringing the healing power of Mother Nature to the forefront. We believe in normalizing natural therapies as the key to better living.
In today's chaotic world, staying present can be challenging. That's why we are here to help you unlock the best version of yourself, so you can thrive in a world of tranquility.
After all, who wouldn't want to live in a world of peace and harmony?
Expertise in the field of wellness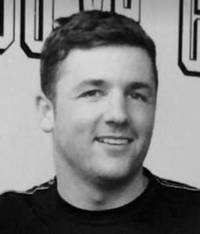 Stewart Adams
Co- Founder & CEO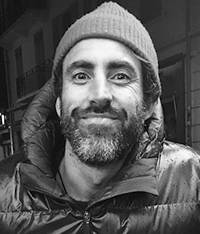 Mandon Bossi
Co-Founder & President
Prioritizing safety and transparency
Yakuru was founded with the mission of educating individuals about the benefits of Cannabis through the distribution of high-quality CBD oil and other CBD products.
Our products are manufactured and tested in the United States, and are distributed in Australia, the U.S, and Europe. We prioritize safety and transparency, and all our products undergo 3rd party lab testing for toxicology and accurate dosage of claimed ingredients.